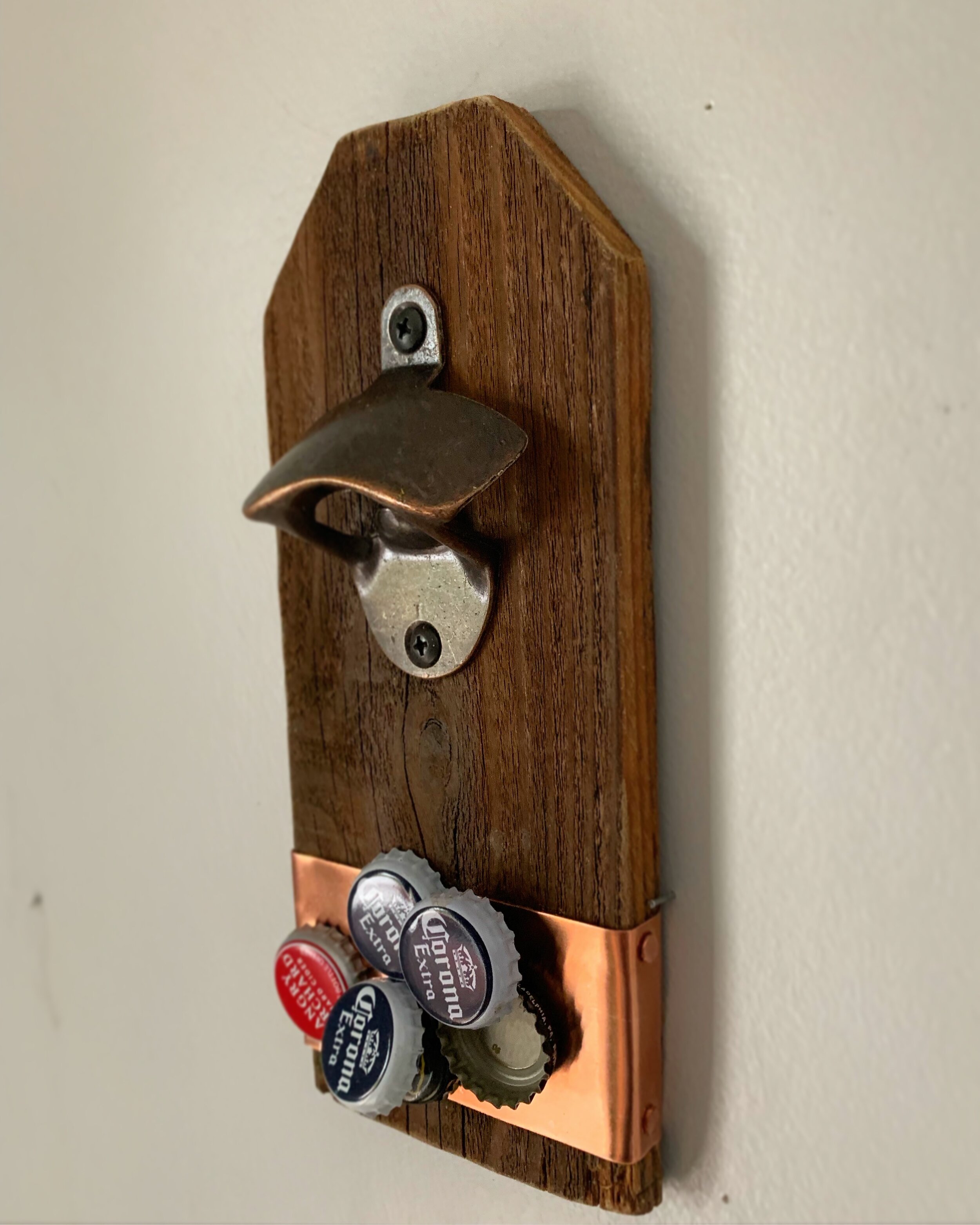 Magnetic Bottle Opener
Everyone needs a good bottle opener. A great bottle looks good even when it's not being used. These bottle opener make a great addition to any bar, kitchen, man cave, or any gathering area.
Each of these bottle openers as made using reclaimed wood that has been reinforced with epoxy. The epoxy keeps the wood strong and helps repel any water.
The copper plate will age with time making each bottle opener even more unique with time.